Thursday 28 April 2022
Learn more about GuyKat's Learning Technology Capability Maturity Model at Learning Technologies 2022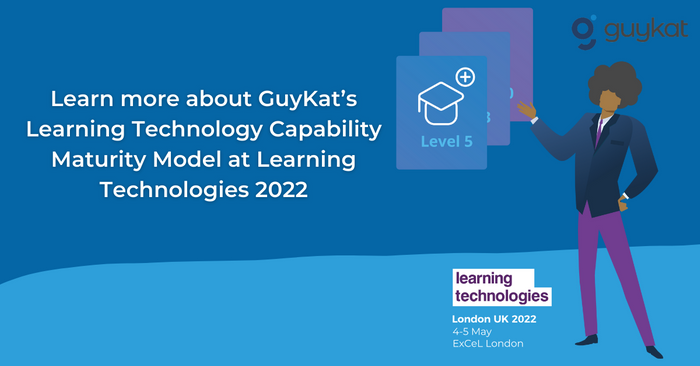 A Capability Maturity Model (CMM) is a tool that helps organisations understand where they rank for a specific capability. GuyKat's CMM provides a benchmark in learning technology. Having a benchmark helps a business develop a plan to grow from their current level of capability to their desired level.
A free seminar on the Learning Capability Maturity Model will be held at London's Learning Technologies event this May, which is open to anyone who has an interest in learning more about the CMM.
The model is for:
Learning and Development Professionals
Do you work in L&D but do not know what level of technology investment you should make to support your learning goals?
In your business, are you responsible for ensuring best practices? Or are you responsible for creating a centre of excellence for a specific function (such as sales or finance)?
Partner Enablement Professionals
Do you want your partners, distributors, and suppliers to benefit from the knowledge you share with them?
Learning Technology Professionals
Are you involved in the sale or implementation of Learning Technology?
If you're interested in finding out more, catch GuyKat's Founder & CEO, Guy McEvoy, at Theatre 8 on Thursday 5th May at 3:30pm. You can find GuyKat on stand M30 during both days of the event.