The Learning Effect Exhibiting at Learning Technologies for the First Time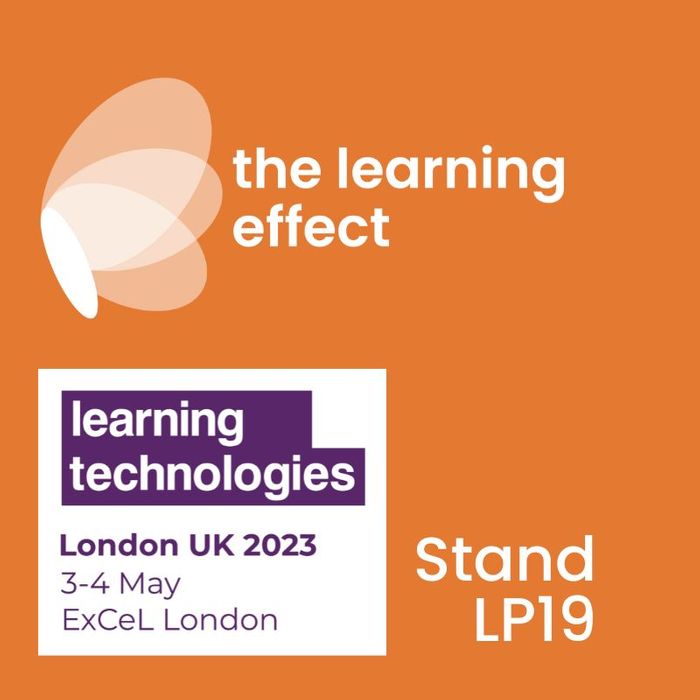 The Learning Effect, a prominent innovator in the learning and development industry, is pleased to announce their inaugural exhibition at the Learning Technologies Exhibition and Conference (#LT23UK) held at the Excel Centre in London. This exhibition will take place on the 3rd and 4th of May 2023.
As a comprehensive consultancy helping customers create impactful learning solutions, The Learning Effect continually pushes the boundaries of what is possible in learning and development. With over 35 years of experience in the field, the company has the expertise to solve the unique challenges faced by modern businesses.
The team at The Learning Effect, including Katie Godden and James Poletyllo, will be on Stand LP19, ready to engage with learning professionals and industry peers with their innovative solutions for creating and delivering purposeful, engaging, and effective learning experiences.
"We're thrilled to be exhibiting at Learning Technologies for the first time," says Katie Godden, co-founder of The Learning Effect. "This is a fantastic opportunity for us to meet face to face to face with people from across the learning industry and share our expertise, insights and unique methodology."
With over 9,000 attendees from 50 countries and an impressive line-up of more than 200 seminars and 200 exhibitors, 'Learning Technologies' is a top-tier event for any company involved in learning and development. Don't miss the chance to learn from the best and the brightest in the industry.
The Learning Effect team looks forward to welcoming attendees and sharing their passion for creating amazing learning experiences.
For more information about The Learning Effect and their services, please visit www.thelearningeffect.co.uk.
Contact:
The Learning Effect
Katie Godden
Phone: +44 (0)7534 263595
James Poletyllo
Phone: +44 (0)7920 284086
Email: info@thelearningeffect.co.uk