Learning Pool ranks on 'Top eLearning Gamification Company' list 2022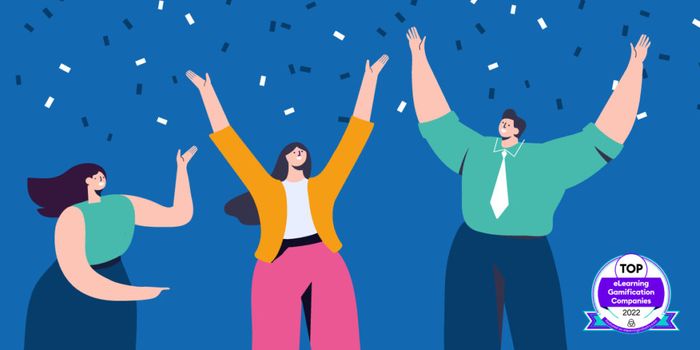 Learning Pool, the leading e-learning solutions provider, is thrilled to have made the 2022 list for 'Top eLearning Gamification companies' by eLearning Industry.
Learning Pool's commitment to creating content that has compelling instructional design and immersive qualities, such as gamification, has been recognized in the 2022 eLearning Industry list of 'Top eLearning Gamification Companies".
eLearning Industry is a network-based media and publishing company founded in 2012 which facilitates the largest community of eLearning professionals across the world. Each year, eLearning Industry recognizes outstanding content development and Learning Pool has been particularly commended for its exceptional commitment to providing leading-edge eLearning content development services.