Tuesday 3 May 2022
Make onboarding a breeze with Conduit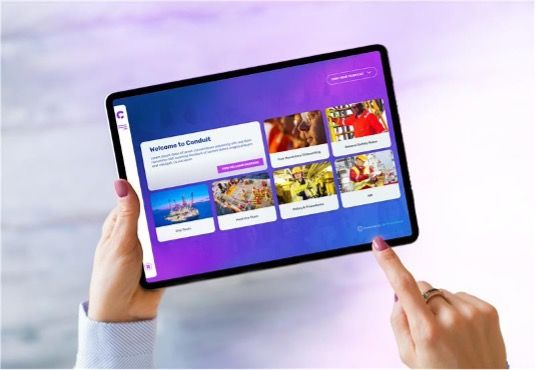 3t Transform will be showcasing the launch of one of their new products at the Leanring Technologies 2022
Today's forward-thinking companies are re-designing their onboarding processes with Conduit.
This new product will transform your workflow with its immersive, effortless, and efficient onboarding practice that your employees will love to use.
Conduit is specifically designed for ease of knowledge transfer and employee management with an attractive 'tile-based' interface with bespoke content customisation.
Conduit can host a variety of content from, e-learning and video showreels to policy and procedure documentation as well as much more.
---
How can this product help you?
Replace tired, clunky systems with slick, employee-centric interfaces.
Bring in new-age technology that meets employee expectations.
Consume company information via visual and engaging formats.
Amplify your employee engagement
---
Conduit - Everything you need all in one place