Friday 28 April 2023
Mind Tools for Business Celebrates 20 Years of The Learning Performance Benchmark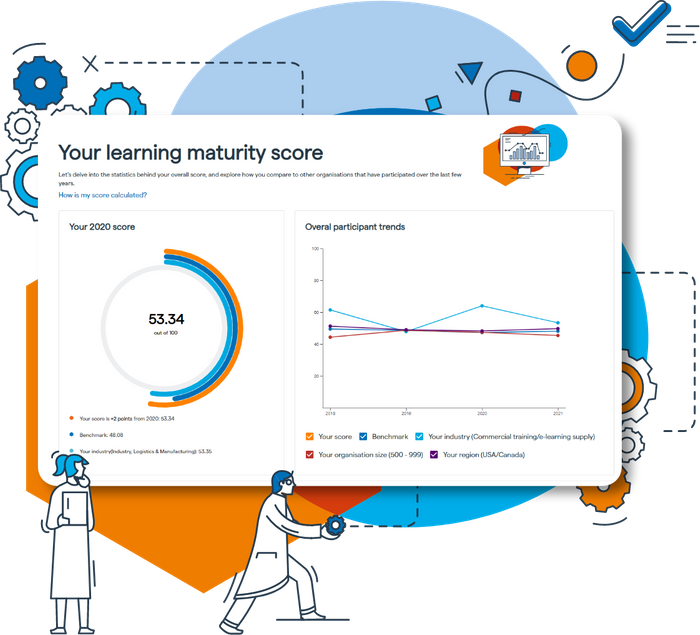 For the past 20 years, Mind Tools for Business has been helping organizations to think differently about learning. As advocates of measuring impact, in 2003, they developed the Learning Performance Benchmark, which has been used by more than 11,000 organizations to measure and track their performance on the global L&D market.
The Learning Performance Benchmark is designed to be a reflective process, where L&D leaders are given space to think about what they've achieved, their priorities, behaviors they've engaged with, and challenges they've faced. The Learning Performance Benchmark provides L&D leaders with their own dashboard of data-driven insights, so that they can better understand the effectiveness of their efforts and initiatives, how well they align with the goals of the business, and what they lack as an L&D team. By taking part, a staggering 97% of participants say that they generate new ideas to advance their learning strategies.
To mark this special occasion, Mind Tools for Business will be hosting a celebration on stand J50 at the Learning Technologies conference in the Excel London on 4th May at 12 midday. The celebration will provide an opportunity for the learning and development community to hear more about the benchmark, explore how organizational learning has evolved over the last 20 years, and consider what the past has taught us about the future of L&D.
About Mind Tools for Business
Mind Tools for Business has been at the forefront of digital learning for over 25 years, providing organizations with the tools they need to develop their employees to perform, manage, and lead in the workplace. The Learning Performance Benchmark is just one of many solutions Mind Tools for Business offers to help organizations create an inspiring learning culture and empower their people to thrive.