Wednesday 12 July 2023
Ready Player (Day) One: Upskilling learners with VR-AR learning before going on-site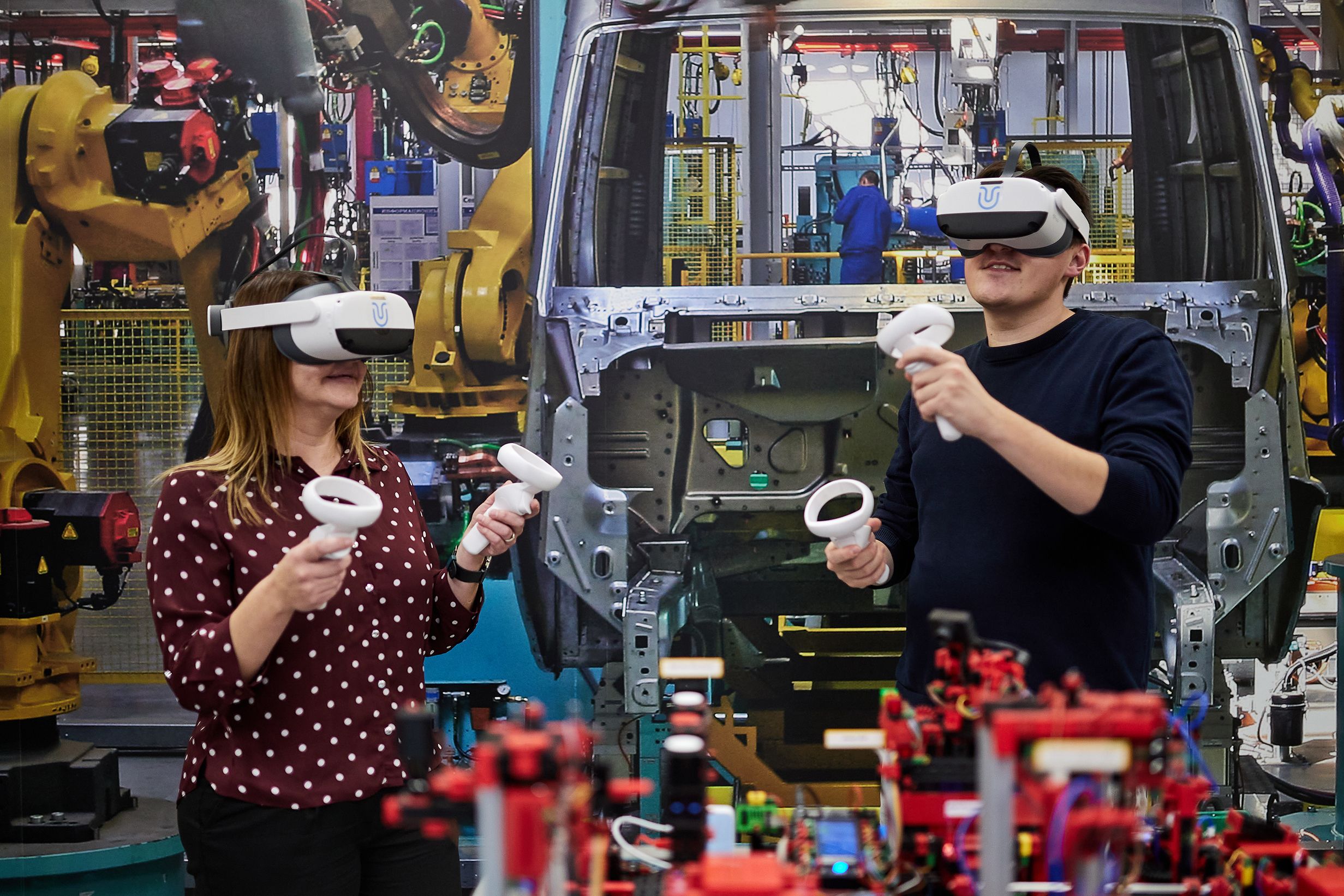 In the agile workplace, employers are discovering the benefits of using virtual, augmented, mixed and extended reality (VR/AR/MR/XR) solutions.
These immersive tools are training current and future workforces with a host of skills needed to operate successfully.
Gone are the days where instructors relied solely on the classroom, videos and eLearning. The new classroom has become a virtual-first, interactive facility for preparing for vocations days before new hires are deployed to their physical locations.
Companies are harnessing the power of immersive learning for soft skills like interpersonal communication, or advanced practical skills such as military combat or surgery. Global extended reality (XR) enterprises are rising to the challenge of streamlining education while achieving clear key point indicators.
On-the-fly Training
A 2022 ReportLInker analysis of global education markets shows VR education markets are expected to top $32.94 billion USD by 2026, with a compound annual growth rate (CAGR) of 39.7 percent. This will place a heavy emphasis on sales of VR hardware, software and related solutions capable of operating major real-time 3D (RT3D) engines to deliver on-the-fly training when needed.
Additionally, the flexibility to create bespoke training modules for a diverse group of learners remains key to selecting the right platform to deliver immersive learning content. Whether training students at K-12 grade schools to CEOs of Fortune 500 companies, immersive learning firms are tackling the most salient needs across industry verticals.
Return on Investment Meets Job Well Done
Upskilling learners with virtual and augmented reality (VR/AR) has led to reports of unprecedented returns on investment (ROI) for firms leveraging this technology. One of the leading associations for the immersive industry, the XR Association, partnered with the Martec Group to analyse the potential of XR learning.
The survey, 'A New Reality in Immersive Technology (XR): Insights and Industry Trends for HR and Learning & Development', focused on HR professionals across industries and their views on XR technology.
Analysis of the study by XR Today news desk found that around 92 percent of 250 human resource workers responded that immersive learning allowed their companies to recover from the COVID-19 pandemic. Additionally, 81 percent of those surveyed agreed XR had boosted learner outcomes.
Seeing is Believing
The National Training Laboratory (NTL) showed learner retention rates jumped 75 percent with XR learning, compared with 10 percent via reading and 5 percent using lecture styles.
A major PriceWaterhouseCooper report 'Seeing is Believing' on the economic impact of VR/AR, training, learning and development is a compelling VR use case. The firm estimates that VR training will contribute $294 billion to the global economy by 2030. The study found that around 40 percent of virtual learners improved their confidence compared to classroom learners and by 35 percent compared to eLearners.
According to the report, VR learners completed their training four times faster than in the classroom. There was a near-fourfold increase (3.75) in emotional connections to the content and 2.3 times higher empathy, when compared to eLearners.
More Focus, Less Finance
It also found that VR learners showed a fourfold increase in focus compared to eLearners and 1.5 times greater focus than classroom colleagues. With regard to budget, VR training offered greater savings at higher scales, becoming 52 percent cheaper than classrooms at 3,000 students or higher attending.
Our award-winning solution leverages the world's first AR to VR platform capable of delivering omnichannel support to distributed learners. It provides organisations with all the benefits of extended reality, from a single resource.
XR technology is no longer a revolution waiting to happen. It has an exciting role to play in L&D and is currently being used by a diverse range of companies and applications covering operational training, exercises, onboarding etc. It will change the way we learn and is much closer than you might think.
Frank Furnari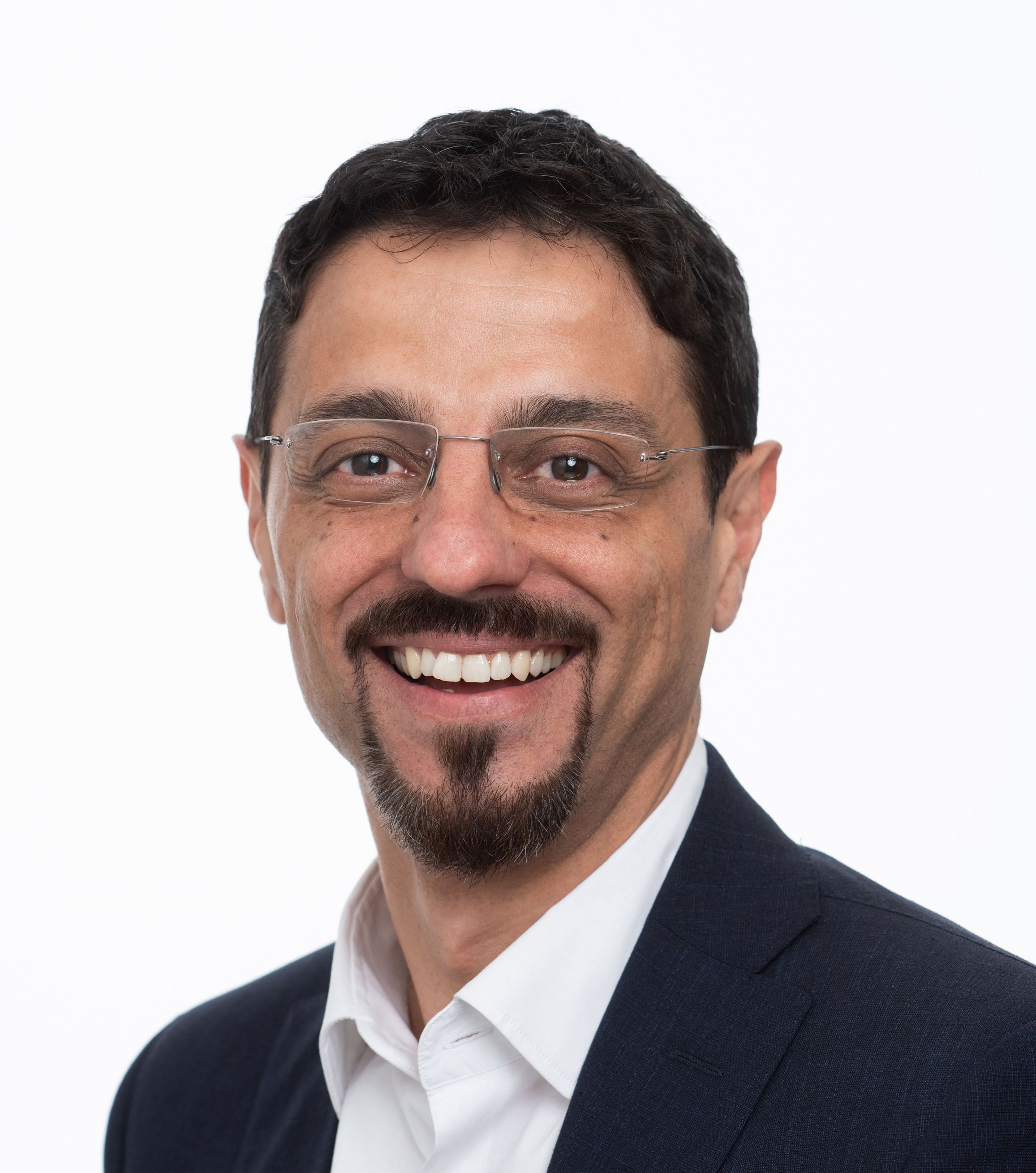 Founder and CEO, ARuVR