Monday 17 April 2023
Think Learning launch new coaching and mentoring tool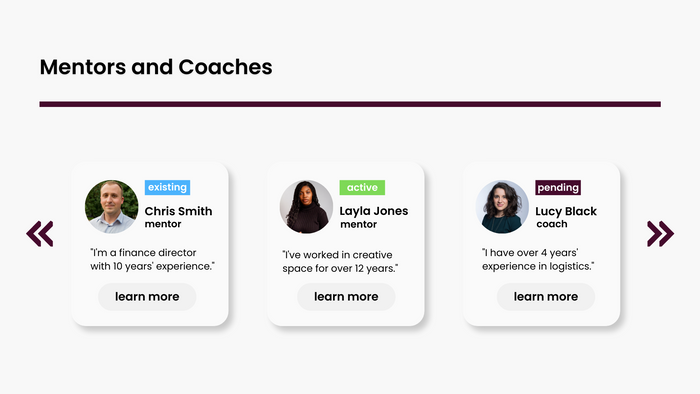 Think Learning, a leading provider of learning technology and premium partner of Totara, are launching a new coaching and mentoring tool that plugs into their existing Totara TXP platform.
Launching at Learning Technologies, ThinkLink is the latest creation from the Think Learning team.
It was found that 94% of employees would stay at a company longer if it invested in their career development.
And companies are taking note. In the L&D Social Sentiment Survey, Donald H. Taylor discovered that mentoring is #7 on the list of learning and development strategies L&D teams are looking at.
Think Learning decided to address the problem by creating an innovative mentor matching tool that allows users to take the manual labour out of creating mentoring programmes.
ThinkLink integrates seamlessly into Totara, both the core Learn function and the additional features like Perform.
The tool allows mentees and mentors to create an open profile which they can then share. Mentees can then scroll through available mentor profiles and find one they feel will be the best fit for them based on skill profiles and recommendations. Managers can also find mentors for their team as part of PIPs.
This tool will support L&D teams simplify their mentoring processes, and provide ongoing support to mentors, mentees, coaches and buddies throughout their professional relationships. With the seamless functionality available, L&D professionals will be able to effectively report on mentoring progress and impact.
Tom Duffelen, Product Owner at Think Learning said, "We're excited to launch ThinkLink as a new Totara plugin for our customers because it's addressing a real issue within the sector. My job is all about listening to the needs of our users and creating bespoke solutions. ThinkLink takes all the hard work out of creating, managing and reviewing mentor and coach relationships.
"I'm looking forward to sharing more on ThinkLink at Learning Technologies, where we'll be officially launching the plugin."
Learn more about ThinkLink by attending a seminar with Tom in Seminar Theatre 11 at 11am on Wednesday 3rd of May at Learning Technologies Conference.
About Think Learning
Think Learning is a top Totara Partner, supplying premium, bespoke learning and talent platforms, and helping customers make the most of the Totara TXP product suite..
It delivers solutions across learning and development, talent and performance management as well as employee engagement.
Think Learning has been supporting companies across healthcare, hospitality, legal and membership organisations since 2004.
For learn more, visit www.think-learning.com or follow us on LinkedIn.
For press questions, please contact Laura Caveney, Marketing Manager at Think Learning – laura.caveney@think-learning.com.