Monday 3 April 2023
Using Digital Transformation to Transform Talent Management in the SMB Sector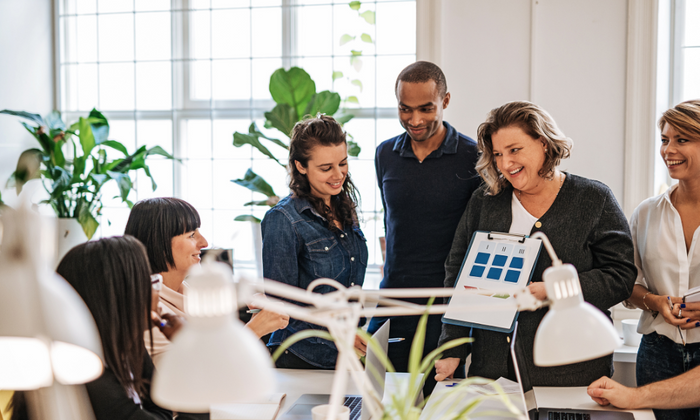 Small to mid-size businesses (SMBs) are key enablers in driving innovation and fostering organic, sustainable growth. This means that they play a major role in the UK's economic success, generating over £2 trillion each year – around half of the private sector turnover – and representing 99.9% of the nation's business population. In order to enable continued economic success, SMBs' next steps should focus on talent management and investment, whether that be in attracting new talent, or in retaining and enhancing the current workforce.
It's these goals which have brought small and mid-sized businesses to Cornerstone – and it's why they now make up 50% of our customer base. We're proud to hold a wealth of experience in supporting SMBs, and we love celebrating their incredible achievements as a result. Our past and present success has shaped our newest mission: to assist in accelerating the growth of SMBs everywhere. By equipping them with our talent management software and content, they can focus on attracting, developing, and retaining the best talent in their respective industries.
Talent investment can elevate an organisation and its employees
Businesses cannot ignore the effect that digital transformation is having on the workplace. Research reveals that 91% of businesses are engaged in some form of digital initiative. At the heart of this widespread transformation is a focus on skills. With 27% of UK workers feeling they lack the digital skills needed for their job role, there is a clear need to boost key skills and give workers greater confidence. There has never been a more critical time to consider talent investment to accelerate development. By financially backing both new and current employees, SMBs can:
Maintain an agile workforce
Accelerate workforce growth
Attract disruptor talent
Optimise acquisition integration
Be investment ready
One existing customer made the decision to invest in talent, which resulted in maximised employee and business growth. Originally a casino, the customer opened business lines and created a parent company, which created a need for new learning and development opportunities that could be offered at a moment's notice. The company invested in its employees by digitising its talent management journey through the implementation of a new learning management system (LMS). One major benefit of digitalisation is that a company's LMS is instantly accessible 24/7. In the case of this customer, every employee now has the ability to autonomously reskill, upskill, or even multiskill whenever they desire. This has resulted in an increase in internal talent mobility, as employees can explore opportunities at other businesses within the parent company. As a result, the customer has experienced an incredible level of talent growth and retention.
Use talent investment to boost retention
No two businesses are the same. Different goals and varying paces of growth mean that there's no right answer as to when to invest in talent. Typically, the best answer is always sooner, rather than later, as employees value organisations who invest in their growth. In fact, a staggering 94% of employees would stay at a company longer if it invested in their learning and development! Ideally, a company should be continuously prioritising investment into new and existing talent, in order for it – and its employees – to develop and succeed. Our 2023 People & Workplace Trends Report revealed that when businesses create learning programmes that employees value, it increases talent demand for development resources, resulting in a virtuous cycle. After all, learning is human nature.
Another customer – a legal research and data analytics company – decided to align its employees' learning and development with day-to-day tasks. This encouraged a flow of work, so that staff didn't experience an increase in workload – which was important for the business, as it faced limitations with the size of the team and the number of projects that were being worked on simultaneously. Through partnership with Cornerstone, employees now feel better supported in their upskilling with easy-to-use modules and the ability to find relevant material. This has ultimately enabled the customer to implement its own academy, a 12-month programme that will recruit and onboard new talent.
SMB success drives nation-wide success
SMBs are the future of the British economy – when they win, the economy wins. In today's complicated economic climate, the challenge for SMBs lies in scaling up – and we are as ready as ever to help advance them to new and unprecedented heights with our talent management solutions. With a multitude of businesses in a variety of industries, SMBs can now wield the power of technology to help drive growth like never before.
Visit the Cornerstone website to find out how small to mid-size businesses have embraced digital transformation. You can also learn more at Learning Technologies, Theatre 7, on 4th May at 13:15 where I will be speaking with our client Ali Bull, Head of Learning and Development about her experience of HR Digital Transformation at an SMB organisation.
Luke Hicks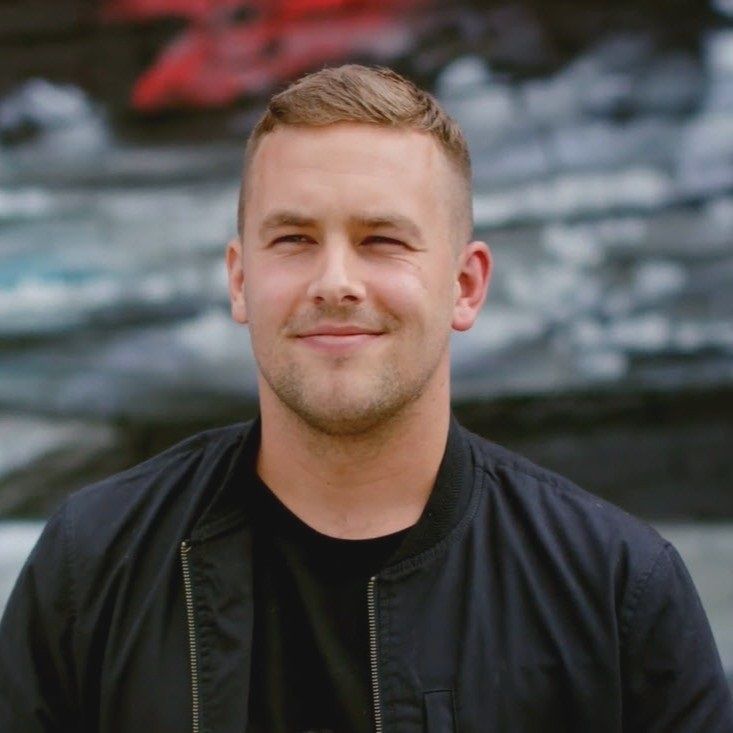 Sales Director, Cornerstone