Monday 7 March 2022
Why a workplace LMS benefits from a grounding in teaching and education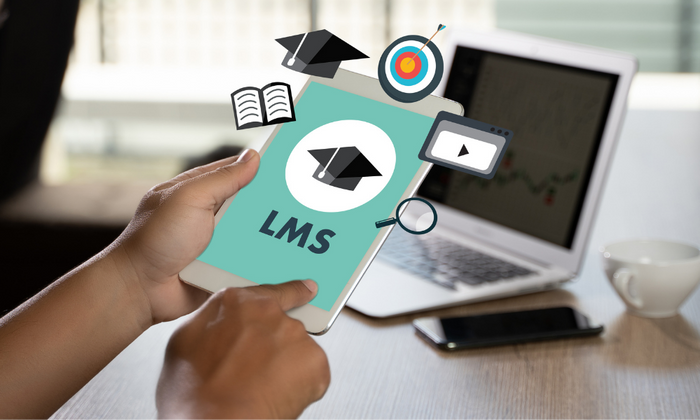 Learning and education are no longer seen as being solely in the realm of educational institutions. The rapid rise of digital technologies changes in the nature of jobs – the shift to remote and hybrid work models, and the competitive demand for talent, has resulted in an increased focus on building talent from within to reskill and upskill workforces.
Across professional services, healthcare, resources, government, tech, corporate, manufacturing and non-government organisations, employers are increasingly embracing creating a culture of learning to acquire, develop and retain talent that meets the needs of the 4th industrial revolution.
Supporting a culture of learning
'LinkedIn Learning Workplace Report 2021' highlights that 'two-thirds (66%) of learning and development (L&D) professionals globally now agree that they are focused on rebuilding and reshaping their organisations'. Moving from a 'nice to have' to a 'need to have', employers are now integrating training and learning as an essential part of the strategic planning or objective setting cycle'.
With hybrid or remote workforces here to stay, L&D managers identify that robust online and blended learning solutions provide improved reach, cost-effectiveness and depth of content compared to in-person instructor-led training. Consequently, they are increasingly being tasked with selecting a robust online learning management system (or as it is sometimes termed, corporate LMS or enterprise learning management system) that can handle diverse learning requirements across departments and deliver insights into learning program effectiveness.
Not only that, learning and development professionals or divisional/department heads are most likely responsible for creating and setting up the online training, professional development or onboarding programs in their LMS.
More than buzzwords: pedagogy and instructional design in workplace learning
Pedagogy 'is the art, science, or profession of teaching' while instructional design can be explained as 'the practice of crafting and creating instructional experiences that make learning more efficient, effective, and engaging'.
Also described as teaching methods, pedagogy consists of the universal principles of learning that underpin any teaching practice, whereas instructional design follows a system of assessing learner needs, designing a process, developing materials, and evaluating effectiveness.
Truly high-quality online learning experiences will be a combination of innovative pedagogy that accommodates a variety of learning styles and responsive instructional design. Without a learning management system that supports good pedagogical practices, learning and development professionals cannot create effective and engaging online learning experiences.
A workplace LMS that supports the universal principles of learning
In order to create truly engaging learning experiences, L&D professionals will benefit from implementing a workplace or corporate LMS that supports best practices in online teaching and education.
Moodle Workplace is a learning management system for workplace learning. It is built from and replicates the features and functionality of Moodle LMS, the platform that hundreds of thousands of educational institutions, in every country on the globe, in nearly every language use to manage their online learning.
This means that Moodle Workplace incorporates features and functionality that support creating truly engaging learning experiences. A toolbox designed for ultimate flexibility where both teachers and L&D professionals can create and arrange a wide array of resources and activities into a rich learning experience. This includes:
Supporting the social nature of learning
Social constructionism is the understanding that people develop knowledge in a social context. This is why it is important to implement an LMS that goes beyond the basic content features of most learning platforms and provide multiple means for learners to engage with learning materials where they learn 'by doing' and by interacting with each other and their instructor.
Teachers and L&D professionals can use LMS features to encourage deep collaborative learning and experimentation. For instance, they can invite personal responses through forums, provide tasks that allow for active participation, exploration and experimentation, encourage collaboration through peer assessment and allow learners to create collaborative project plans and documents.
Accommodating different learning styles - not a 'one-size-fits-all'
Learners differ in the way that they perceive and comprehend information that is presented to them. For instance, some learners will understand content more quickly through visual or auditory means rather than printed text. Other learners with sensory disabilities or learning difficulties will have specific needs. To accommodate all learners' preferences, course developers or instructional designers must present learning material in a variety of modalities that learners can interact and engage with. Equally, learners require a range of ways to exhibit the knowledge and skills they have acquired.
Moodle Workplace benefits from a grounding in pedagogy and social constructionism. It has advanced features designed for workplace learning including automation of common processes, custom reports to evaluate the impact of learning, multi-tenancy architecture and shared programmes to maximise content re-utilisation.
Want to find out more or need the help of an expert with course set-up, instructional design, implementation or training? Book a demo or contact a Certified Service Provider.
References
Forbes 'The great blending of learning and work' by Brandon Busteed
The Training Associates 'The benefits of instructional design in the workplace' by Rebecca Gendron
LinkedIn Learning '2021 workplace learning report'
Abby Fry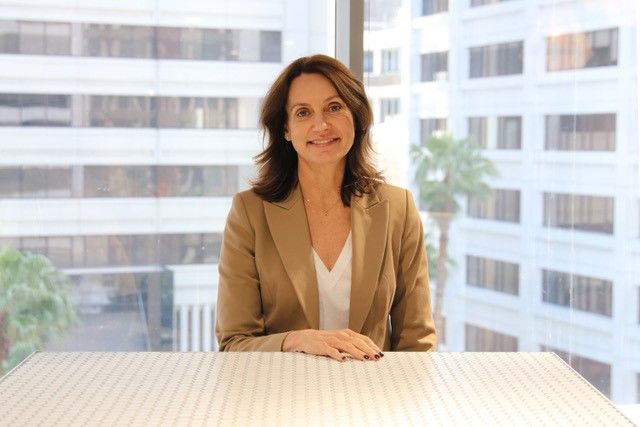 Communications Manager, Moodle