Area9 Rhapsode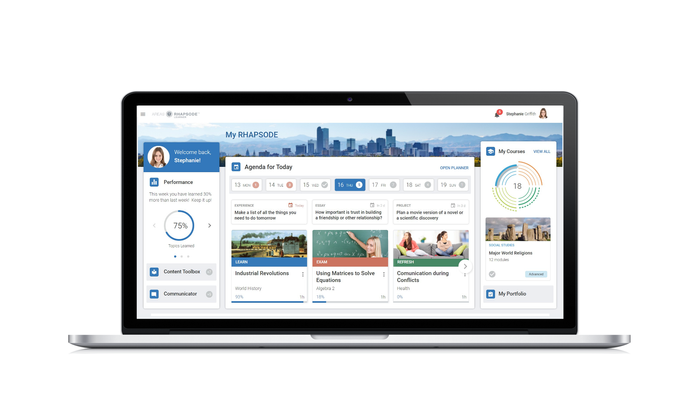 Area9 Rhapsode can help enable an adaptive learning experience through a range of tools and services:
Area9 Rhapsode LEARNER
Area9 Rhapsode LEARNER is a personalized experience that applies science and technology to improve learning. Organizations can get to proficiency faster with integrated tools for meaningful learning, mobile apps or through an internet browser.
Area9 Rhapsode CURATOR
An adaptive authoring platform, Area9 Rhapsode CURATOR offers curriculum design, mapping and tagging technologies, content authoring, content maintenance, full multimedia and interactive support, author quizzes, exams, microlearning, adaptive eBooks, linear eLearning and ILT content.
Workflow Curation process managed by flexible workflows, everyone involved can be implemented in the workflow
Efficient way to curate content, everything within one platform
Area9 Rhapsode EDUCATORTM
Area9 Rhapsode EDUCATOR is the way for educators to manage students — with all of them learning in personalized ways. Organizations can handle assignments and learning paths with early warning technology to highlight at-risk students through advanced analytics with custom dashboards and custom reports.
And the opportunity to export data into external datahouse; data correlated with the data ability save the data outside of the system and to evaluate.
Area9 Rhapsode PUBLISHER
Rhapsode PUBLISHER™ is a comprehensive fully integrated workflow and content development environment, supporting both print and digital content production. Rhapsode PUBLISHER offers review and Q&A technologies, intelligent workflow automation, roundtrip workflow for publishing, automated project management and time tracking.
Area9 Rhapsode READER
Area9 Rhapsode READER'S adaptive eBook bridges the gap between manuals or textbooks and personalized learning. It offers personalized learning experience that combines textual material, such as a textbook or manual, with multimedia such as video or simulation that's also accessible through the web or on dedicated mobile apps and powered by adaptivity. Area9 Rhapsode READER can create a full-functioning eBook with highlighting, note taking, bookmarking and search.