Clever Nelly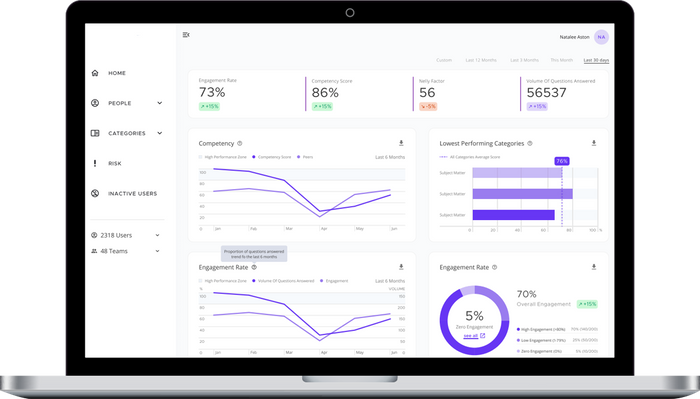 Spaced learning, repetition and continual assessment enables Elephants Don't Forget to displace more than 75% of the traditional, employee-unpopular, annual refresher training. Saving your business time and money whilst improving employee satisfaction.
By working with some of the world's leading brands and analysing over 100 million employee interactions, we know that the average level of employee competency is just 52%.
We guarantee to increase this to 89% on average – helping you to improve every area of your business.
Close knowledge and competency gaps quickly and effectively.

Achieve the required level of role-specific competence – producing improved performance.

Support your employees by building a culture of continual learning.