TechSmith
Hall: S1-S7 Stand: A38
Learning content tools
Video for learning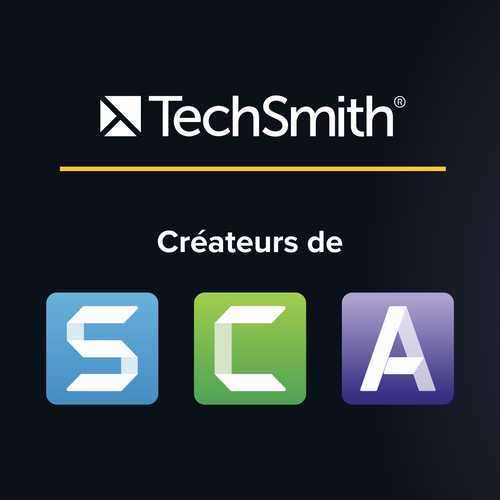 TechSmith screen capture software and solutions are perfect for anyone who wants to create and share images and videos for better training, tutorials, lessons, and everyday communication.
Our flagship products Snagit and Camtasia are easy for anyone to learn. And with expert help content and support, you can quickly create visuals to show what you know.
Founded in 1987, TechSmith has a level of experience that startups lack. Snagit and Camtasia are market leaders in screen capture and productivity categories. That's why billions of images and videos have been created with our products by more than 50 million people across 193 countries.
Address
14 CRESCENT ROAD
EAST LANSING
MI
48823
United States