Tuesday 22 November 2022
Learning Technologies Awards 2022: a night to remember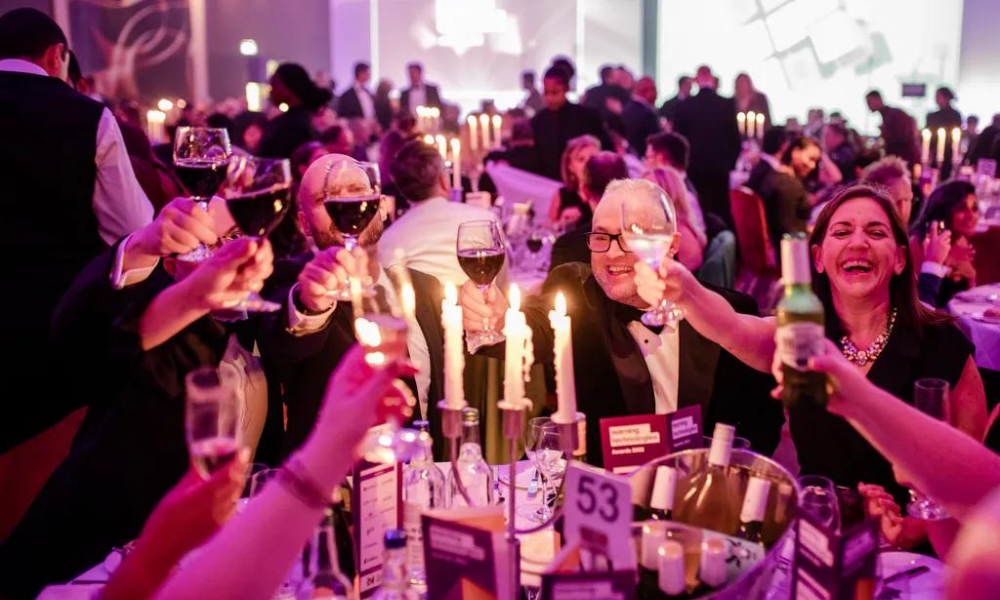 On 16 November 2022, the Learning Technologies Awards returned to the Park Plaza Westminster Bridge Hotel in London. This event saw over 900 learning professionals gather to celebrate the hard work of the Learning & Development community, and the international dedication to the industry.
Learning Technologies would like to congratulate everyone who participated, all who were shortlisted, and of course the lucky winners of the night. A refined champagne reception kicked off the event, leading to the anticipated gala evening, complete with a 3-course meal and live entertainment.
The anticipated awards
Organisations from over 20 countries were awarded bronze, silver and gold at this year's Learning Technologies Awards. Following a dazzling drinks reception, Donald H Taylor, Chair of the Learning Technologies Conference, officially opened the awards night. The 900+ L&D professionals waited in anticipation for the lineup of winners to be announced. Kicking off with the learning technologies project (commercial sector) of the year saw Lidl in partnership with Learning Pool for bronze, Bentley in silver, and the gold going to L'Oreal Travel Retail & Growth Engineering for the 'My Beauty Club' project, delivering 'exceptional user experience'.
Like other categories this year, Learning Technologies opened this up to have a separate international award. EPAM Systems - EngX, USA, won bronze and MetLife Distribution Academy and NIIT, also USA, were awarded silver. The gold award was given to AstraZeneca, a British-Swedish organisation, which has definitely made an impact to not just the world of L&D, but also the world during a pandemic. The judges were impressed by 'their learning and development service over the last 3 years (despite the pandemic and working on a vaccine), stripping out 70-plus redundant systems and replacing them with a fully integrated learning ecosystem...'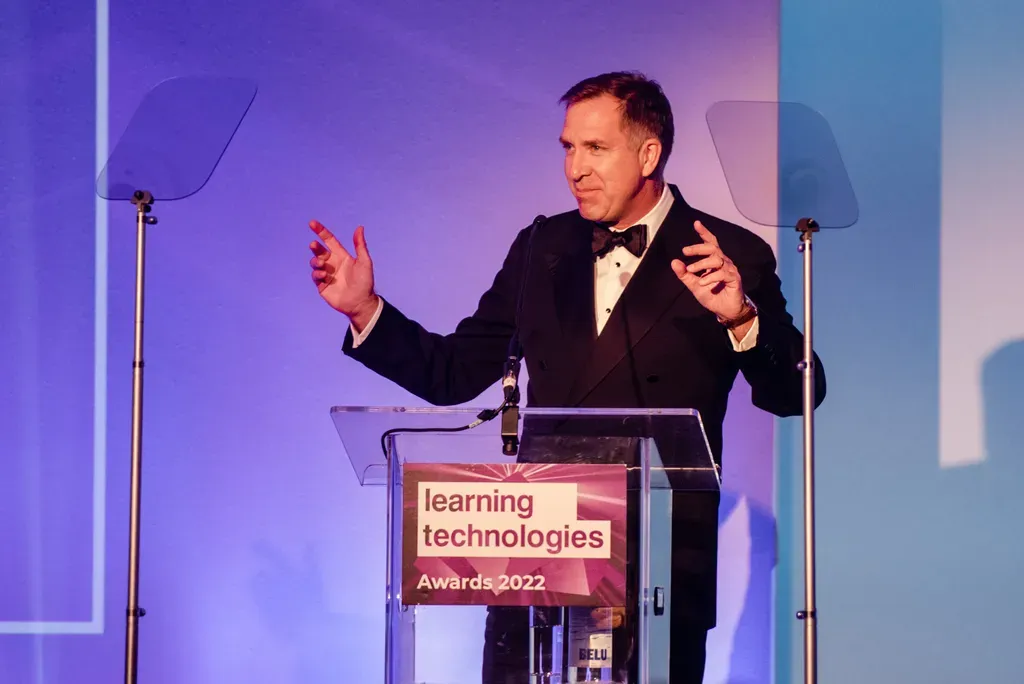 Across its 23 categories, the Learning Technologies Awards aims to not only award organisations and teams, but also individuals. The competition for learning designer of the year was a tough one — but the results are in! Bronze was awarded to Ross Dickie from Mind Tools for Business, and silver went to Paula Hughes from BT Consumer. Coming in gold was Leonard Houx from the Bayes Business School, for his 'deep understanding of his learners, and his learning design draws on quality research and theory.'
For learning developer of the year, the judges chose Laurie McNeice from Popcorn Learning Media for bronze, and David Burns from Kallidus was awarded silver. The lucky developer selected for gold was Tim Shelton from THRIVE Learning, for a 'portfolio of work containing fresh and innovative digital learning content that has been compiled over many years.'
The glittering celebration
Although the awards ceremony is the main event, celebrating another fantastic year of L&D doesn't stop there. Our guests were invited to join us for a 3-course meal with a selection of drinks accompanied with live music. The candlelit tables were buzzing with L&D teams, all rewarding each other for their hard work and dedication in the best way. Of course, not everything has to be serious, as the after-dinner entertainment saw British comedienne Jo Brand deliver a vivacious performance, sparking many smiles and laughter in the audience.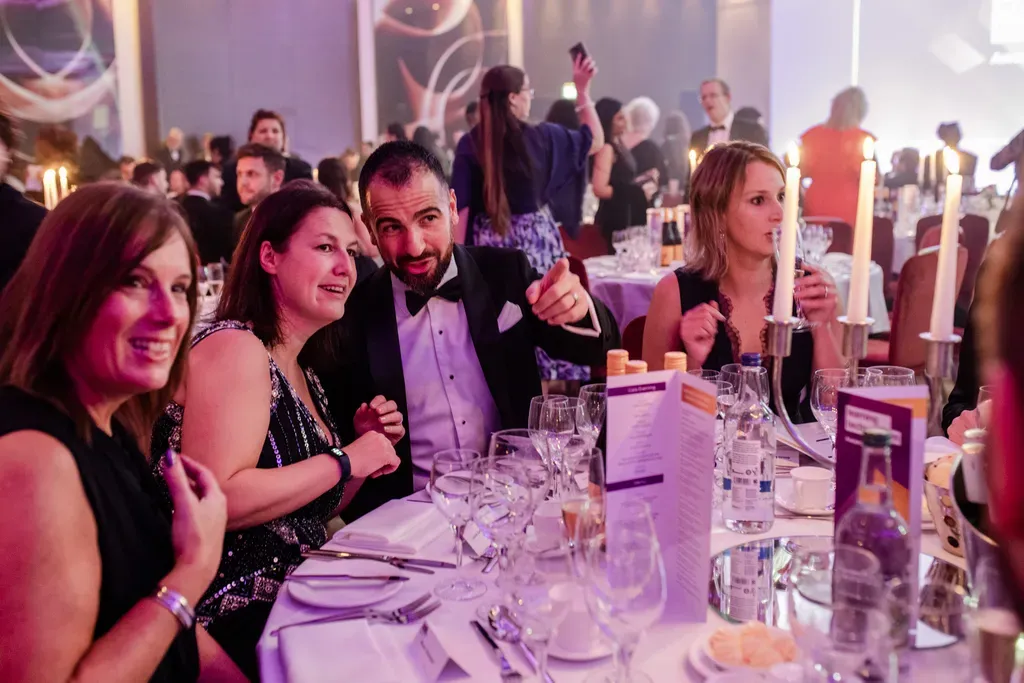 Following the dinner and awards ceremony, our guests danced the night away. Our live band brought everyone on the dancefloor, with drinks flowing and the best tunes playing into the early hours. However, the entertainment didn't stop there.
It wouldn't be a technologies event without some Virtual Reality (VR) fun and a reimagined way to have pictures from the night. The "Walk the Plank" VR Experience challenged guests to an immersive game, where you just have to walk along a plank — while you're at the VR headset's mercy walking across a tightrope at the top of a skyscraper. Our 360-degree camera was unleashing our guests' creativity, with classic dance moves and poses making the best visual memories. We would love to see all your memories — share them with us using #LT22Awards!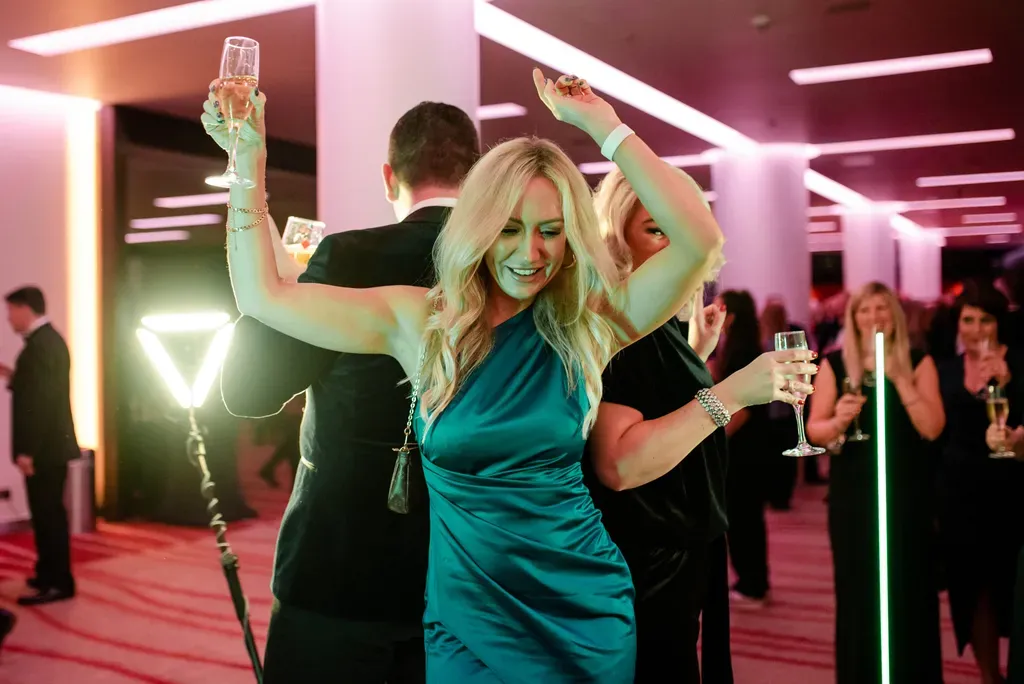 "On behalf of everyone involved in organising the Learning Technologies Awards 2022, I'd like to thank all those who entered and to congratulate all of the winners and finalists. I'd like to thank our judges chaired by The Learning Network, our gala hosts Jo Brand and Deborah Frances White and each of our valued sponsors." - Mark Penton, CloserStill Media
Could you be a 2023 winner?
Entries for next year's Learning Technologies Awards will open in May. Stay tuned to find out next year's categories and application guidelines so you can be involved in this prestigous gala evening next November.