Tuesday 13 September 2022
Top reasons to attend the Learning Technologies Autumn Forum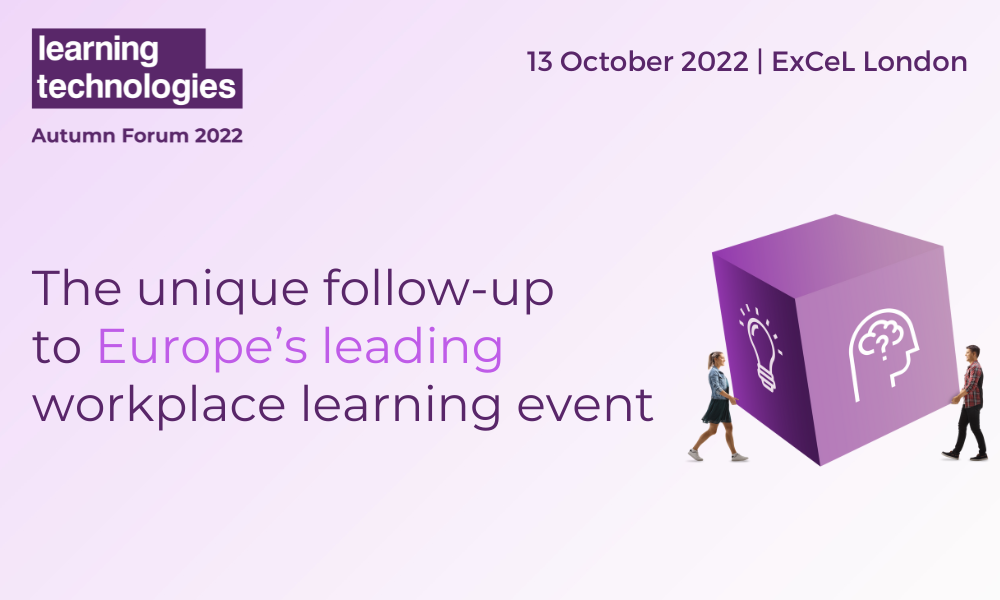 The Learning Technologies Conference & Exhibition returned on 4-5 May this year, bringing 9,000 L&D professionals together once again. New for this year is the follow-up event, the Learning Technologies Autumn Forum, reimagined from the Summer Forum of previous years.
The Learning Technologies Autumn Forum aims to not only continue the conversation from the conference in May, but to actively add to it. This event wraps up everything shared and discussed at the main event, but still sparks new ideas and talks in the process. On 13 October, ExCeL London will once again become a vibrant space of creative, likeminded L&D professionals to swap notes. Read our top reasons to attend the Learning Technologies Autumn Forum, which takes place at ExCeL London on Thursday, 13 October 2022.
More renowned speakers
Learning Technologies is known for its assembly of speakers and keynotes, with the success of the conference programme and exhibition seminars in May attracting 9,000 engaged visitors. The Autumn Forum continues this stream of dedicated discussions with insightful sessions, for people passionate about the L&D industry and community.
At this year's forum, you can expect 30 speakers and a programme packed with content. Bob Mosher will be speaking at a session on 'How to build a workflow learning solution from the ground up', focusing on the '5 Moments of Learning Need' and more. Bob will showcase how this workflow learning solution can be applied to both soft and hard skills, all the while reducing formal learning time to ensure engagement. This session will take place at 11:15 am and will show you why performance-first focused learning in the flow of work isn't just 'nice to have' – it is a necessity!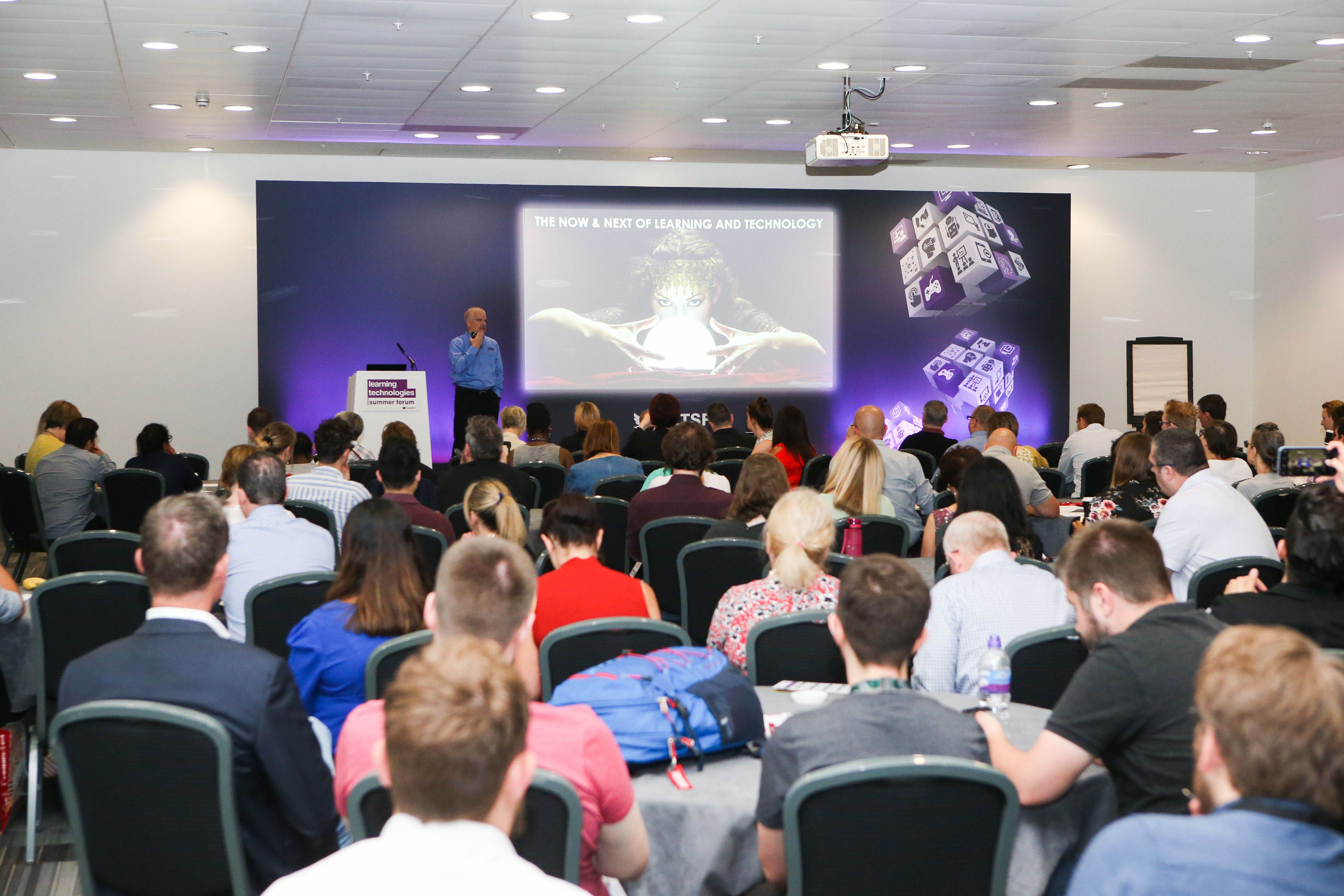 The pandemic has affected organisations across the globe. From this year's L&D Global Sentiment Survey results, we can see that resources is a big concern for a lot of people. Luckily, Lavinia Mehedintu, Co-Founder and Learning Architect at Offbeat, will discuss 'Delivering great L&D when resources are tight' at the Autumn Forum. This 3 pm session will feature two other speakers, Henrietta Mbeah-Bankas and Edward Gallier, and will explore how to manage your time, budget, and mastering the art of prioritisation as an L&D professional.
A free exhibition expansion
The Learning Technologies Autumn Forum follows up from the main event in other ways too – such as with the exhibitors. Didn't see everyone you wanted to at the main exhibition in May? The Autumn Forum will fill the exhibition hall once again with over 40 learning providers worldwide, showcasing interactive stands, and hosting 45 free seminars. Our world-class leading exhibitors will showcase the latest technologies, learning solutions, hands-on features, innovation and best practices. One exhibition hall packed with over 40 learning providers from around the world.
The free exhibition will cover a range of hot topics in the L&D community. Every form of learning technology, from virtual worlds to mobile gamification, will be explored alongside the more social elements of people development. There will be countless exhibitors offering relevant innovations in both the digital and social aspects of learning, showcasing how to implement eLearning strategy but also ensuring people have the specialist skills in IT and management skills to achieve this. You can expect to discover a wide variety of learning resources, such as content publishers and presentation equipment, with more specific learning systems on display at the exhibition too. Individuals are at the core of organisations, and the Autumn Forum Exhibition will provide everything you need to know, implement, and use to ensure their learning performance is business-aligned, effectively coached, and integrated into your L&D network.
Stay in touch
Just like the Learning Technologies Conference & Exhibition, the Autumn Forum will be the perfect meeting and greeting place for the L&D community. Over 1,500 people will attend the forum, meaning there will be plenty of people to network with. Meet up with people you saw at Learning Technologies in May as well as people you've connected with on our app. All of this ensures everyone expands their L&D network and share innovative ideas.