Thursday 7 April 2022
Providing high-quality L&D content for all at the RSPCA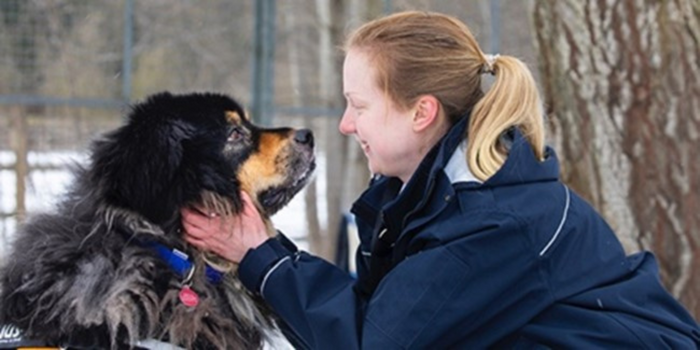 The Royal Society for the Prevention of Cruelty to Animals (RSPCA) is the UK's largest animal welfare charity. Amid a department restructure in 2019, the charity's L&D professionals considered what learning tools they could offer leaders and managers across the organisation. Over time, this has evolved into a search for a learning solution that would be accessible and useful to every member of the RSPCA's almost 2,000-strong workforce.


In this case study with the charity's L&D manager, Kerry Gabriel O'Sullivan, we explore how the RSPCA arrived at its solution.
The challenge
Towards the end of 2019, the RSPCA's L&D team was keen to develop a blended learning programme. Despite having an LMS, the existing content was all the same format, so they began browsing content libraries.
Over time, however, the team decided to look for something more universally accessible and helpful to staff, be they Inspectors, Animal Rescue Officers, or Headquarters employees. The organisation wanted a learning solution people could use on the go, because the RSPCA has just as many staff operating out in the field as behind a desk.
Kerry Gabriel O'Sullivan: "We wanted everyone in the organisation to be able to take advantage of whatever solution we settled on. It had to be modern – and it had to be bitesize! Finally, of course, our learning solution had to be affordable – we are a charity, after all."
To meet its learners needs, the RSPCA looked to:
Adopt a learning platform that was user-friendly both in terms of content and interface.
Identify a learning solution that was accessible across all devices – especially important for frontline staff, who move around a lot.
Find learning content that came in a variety of engaging formats, catering to the development of both leadership and softer skills.
The solution
Mind Tools for Business' experts gave multiple demos of the Toolkit to RSPCA staff. They also joined some of the charity's webinars, so employees could have honest conversations about the future of their learning and development.
The same day the RSPCA relaunched its LMS, it also launched its Toolkit, complete with an exciting campaign to boost engagement from the get-go. This was instrumental in promoting the L&D team's profile across the company, and demonstrating they were there to support staff no matter what their needs.
"We had a few learning options available to us, but Mind Tools for Business always stood out for me because I'd previously experienced its high-quality content", says Kerry. "What's more, it wasn't corporate, and that was perfect for the RSPCA. We're all about getting our hands dirty and rescuing animals, so we wanted our learning solution to be similarly down-to-earth."
The results
Around the same time, the RSPCA also brought in a brand-new performance contribution system and process, which involved running manager- and employee-training webinars. Using its new Toolkit, the charity was able to collate specific resources for the training, and signpost people to playlists about performance management.
The RSPCA's L&D team has regular catchups with the client partner to discuss what's coming up. Together they look at the engagement planner due to be sent out in the weekly Mind Tools for Business email, then look ahead to adjust the content in light of the charity's current context.
This initiative proved an instant hit at the RSPCA, especially since the charity had been focused on developing managers at all levels. According to Kerry, within weeks the new learning offering had ignited positive change in terms of strategy, motivation, communication, engagement and trust throughout the charity.
"There's an impressive amount of content that's current and relevant. It gives people what they need at the time of need. There's so much to discover, and there truly is something for everyone, no matter your role or level. To top it off, the interface is intuitive and nice to look at – and the fact you can brand it for your organisation is perfect for making it feel like your own!"
Colin Beaton
Senior Client Partner, Industry & Insights, Mind Tools for Business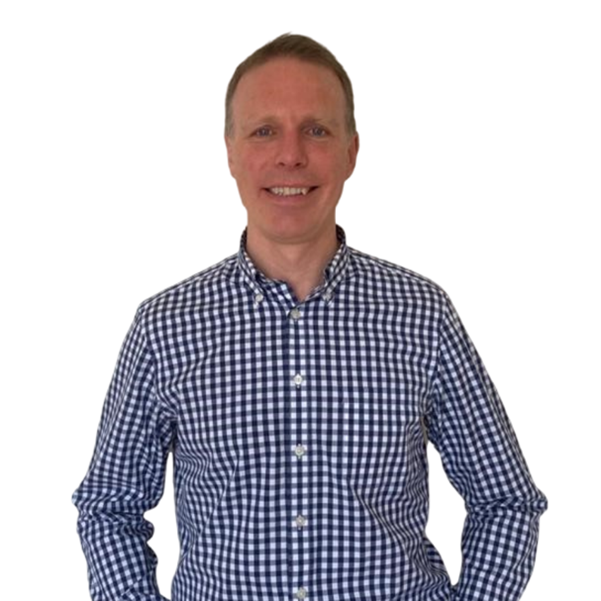 Book a demo of the Toolkit.
Visit Mind Tools Stand H50 Learning Technologies, 4 – 5 May 2022, ExCel London.
Attend 'Empowering employees at the RSPCA to thrive using in-the-moment learning' presented by
Colin Beaton, 5 May 13:10 - 13:25, Bitesize Learning Zone 2.