Thursday 6 April 2023
How to get the most out of Learning Technologies 2023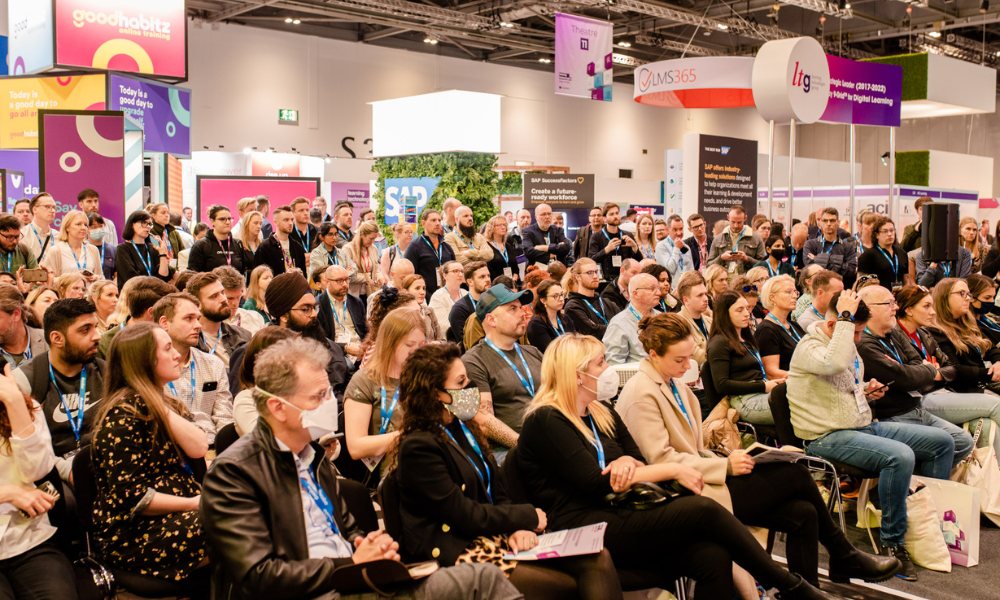 On 3-4 May 2023, Europe's leading workplace learning event returns to ExCeL London. This event brings 9,000 L&D professionals together as one energised network, discovering and sharing ideas for the future of digital learning and technology.
How can you get the most out of this L&D showcase? With over 200 exhibitors, more than 30 conference sessions and industry expert speakers, there's a lot to learn. Read on to explore the best way to optimise your experience at the Learning Technologies Conference & Exhibition 2023, including how to plan your day and what you need to make the most of the event.
Explore the agenda
Across the two days, there's an endless supply of conference sessions, free seminars, and case studies to attend. The conference invites you to over 30 unmissable sessions, delivered by 90+ industry expert speakers and facilitators. The free exhibition offers over 200 seminars, taking place on the exhibition floor, which will host more than 200 L&D providers with stands featuring the latest products and services in the industry.
We understand you might be spoilt for choice! To make things easier, we've selected just some of the highlights from both the conference and free exhibition at Learning Technologies 2023, in order for you to start planning your own agenda.
Conference
The conference will be opened by the Conference Chair, Donald H Taylor. This year, Donald's focus will be on the key trends of 2023. The sessions will present, explore, and debate the future of the L&D industry, and how it will affect the community.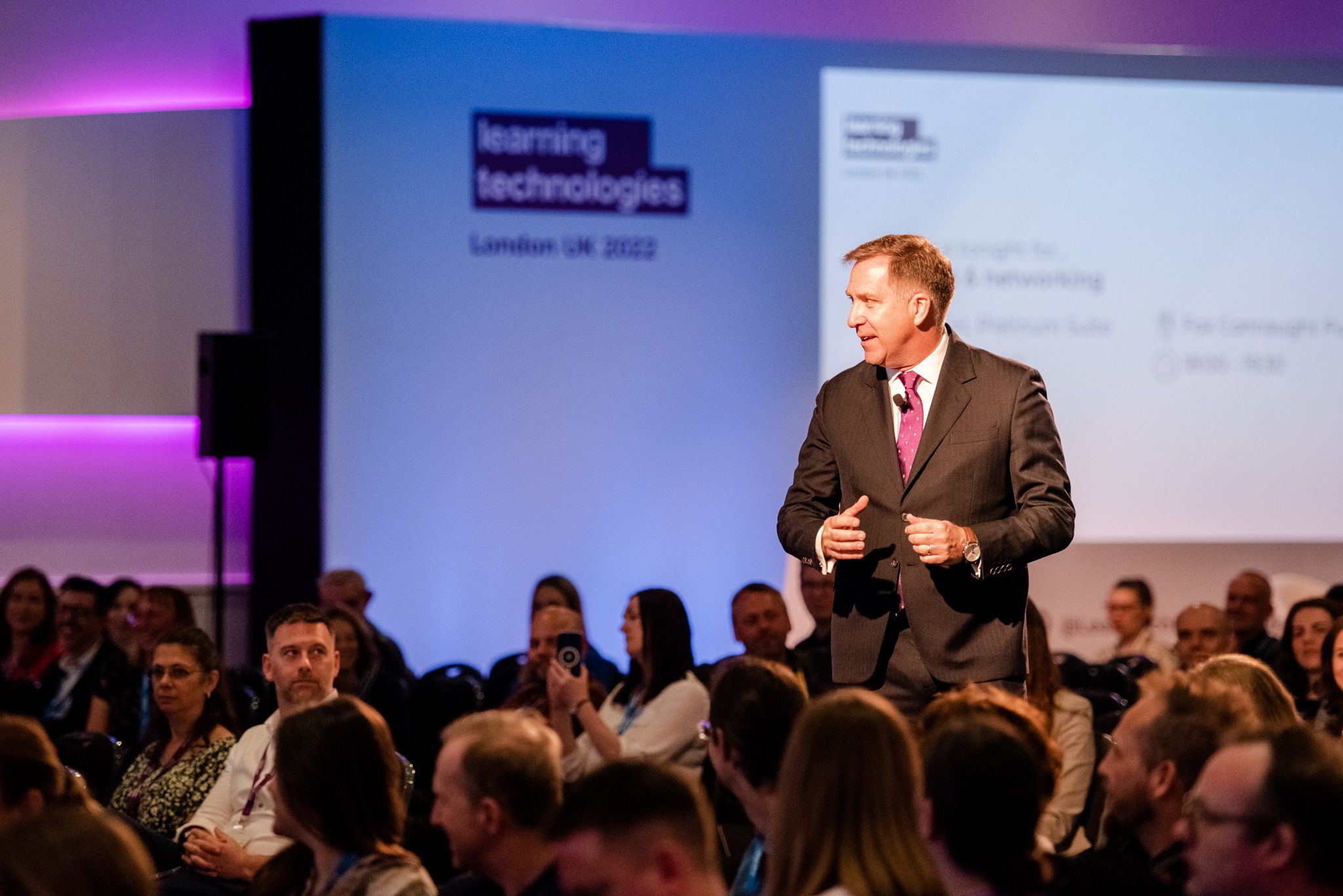 The first day of the conference will lead with an opening address from Njeri Mwagiru, Senior Futurist at Stellenbosch University Business School, and Robin Teigland, Co-founder at Peniche Ocean Watch. Njeri and Robin will deliver insights on how to leverage shifting L&D trends into actionable solutions that truly revolutionise learning processes. Key challenges such as data, AI and the value of trust will be explored, including the public iteration of OpenAI's ChatGPT phenomenon.
Following complimentary coffee and networking, delegates will be invited to the conference sessions for day 1. To start your day with a thought-provoking session, you don't want to miss David Kelly, CEO of Learning Guild and Dani Johnson, Co-Founder & Principal Analyst at RedThread Research discussing 'The new shape of learning technologies – what's coming, and are we ready?' Opening with an overview of the L&D landscape, they will look at some fundamental shifts in the tools that we're working with, and how larger trends in working practice are altering the way we need to work. Another not-to-be-missed session on day 1 is the annual 'Women in Learning' lunchtime session, led by Sharon Claffey Kaliouby, Co-Founder of #WomeninLearning, and Candice Gardner, Education Manager at Dermalogica UK, taking delegates through the empowerment of women in L&D roles.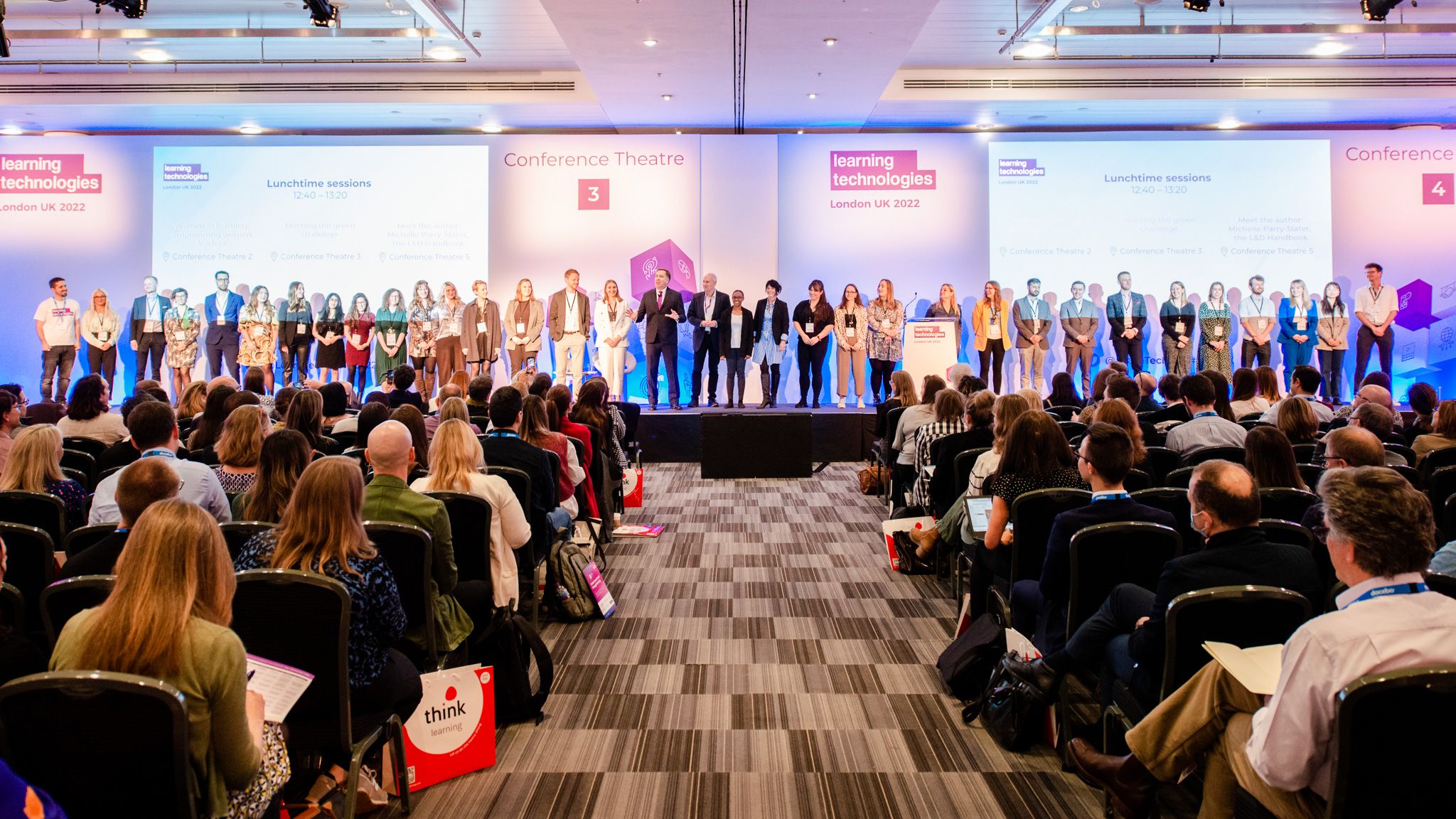 The day 2 opening address will be delivered by Beau Lotto, Director at LottoLab. Beau will discuss 'The neuroscience of perception, creativity, bias and learning', showing how we can improve our learning by understanding our brain's craving for meaning, and working with it.
If you're interested in learning analytics, day 2 has the perfect session for you. Discover all about 'Using analytics in learning: the business benefits and the challenge of change', a discussion going well beyond data. Guy Wilmshurst-Smith, Head of Training and Richard Brown, Head of Future Capability, both at Network Rail, will be joined by Jonny Buckley – Transport Advisor at PA Consulting Limited London. They will provide examples of the power of learning analytics including its application to non-technical skills, and delve into how you can take data from analysis to impact.
These are just a few of the conference sessions that will be available to delegates. With over 30 across the two days, please check out the full programme to plan your day here.
Exhibition
The free exhibition will be spread across 11 Seminar Theatres and 3 Bitesize Learning Zones on the exhibition floor, with over 250 free seminar speakers, so there's a lot to get through! Out of the 200+ free L&D seminars, we've selected just a few to spark your interest:
• How Santander is creating a sustainable culture with education
• Unlocking the Potential of eLearning: Kiehl's Success Story
• Engaging Senior Leaders in Learning (…so that they make your life easier!)
• Owning your learning – a conversation with Starbucks, Avanade and Formula E on how to captivate your leaders to learn
• How AR and VR in learning are solving key L&D challenges: Blended Learning 3.0
• Supercharge L&D with ChatGPT & Generative AI: 7 Impactful Use Cases

And here are just some of the free seminar speakers you can join on the exhibition floor:
• Steve Wood, Head of People Development at DAZN
• Hayley Mann, Head of People at Formula E
• Sara Williams, Partner Resources Director at Starbucks UK
• Pablo E. Cristani, Learning Technologies Business Partner at TechnipFMC
• Louise Greenhoff, Group Head of Learning & Delivery
• Danny Ball, Learning Designer at The London Institute of Banking & Finance
The exhibition will also boast a wealth of case studies, brought to you by organisations with real experience and evidence of overcoming L&D challenges today. Find out what's new in Microsoft Teams, how to boost sales enablement with a live demo of Salesforce, what the Parliamentary and Health Service Ombudsman (PHSO) use to support their colleagues, and much more!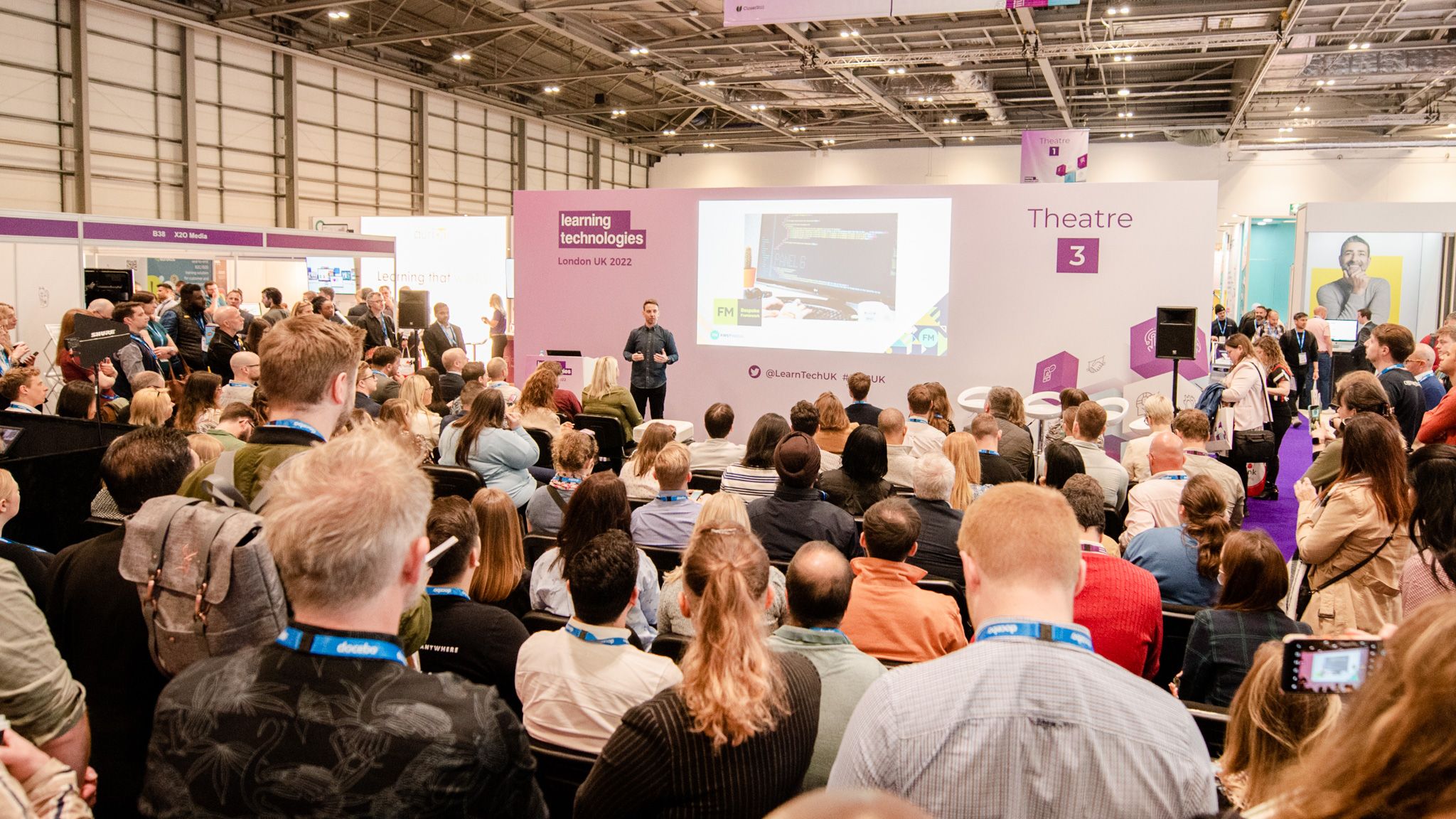 Explore the full programme, including all free seminars and Bitesize Learning Zones, here. You can also explore the exhibitor list to discover the 200+ leading L&D suppliers, bringing their innovative products to the exhibition floor.
Plan your visit
ExCeL London is situated by the Victoria Docks, a convenient 25-minute walk from London City Airport. It's also near Canning Town and across the river from Greenwich, with the nearest tube stations being Custom House for ExCeL and Prince Regent, both on the DLR.
In terms of accommodation, both the Novotel ExCeL and Ibis Hotel offer a short walk to the main entrance of the venue, which is where you will access Learning Technologies 2023. To sort the best options for you, please be aware that CloserStill Media is working with Event Express this year to provide discounted hotel information.
Visit our travel and hotels page for more information on the venue and how to get there.
Once your travel and accommodation is sorted, you only have to think about what you need to bring with you to the event. We've compiled a short list of items that we recommend you bring to ExCeL London.
What to bring:
✔ Delegate/ Registration badge, or mobile device with confirmation email to print badge
✔ Mobile phone for using the app, keeping in touch with colleagues, and social media! #LT23UK
✔ A form of identity (driver's licence, passport, etc.)
✔ Laptop or notebook and pen (please be aware laptops cannot be stored at ExCeL London)
✔ Water bottle which can be refilled at multiple points within ExCeL London
Download the app
For 2023, the Learning & HR Technologies app features the new co-located event, HR Technologies! The app is available to download for free on the App Store for iPhone and Google Play Store for Android, and is like having the entire event in your pocket. With the app you can really make the most of your event experience:
Before the event
Build your 'My Event' portal by booking sessions and business meetings in advance, and easily export these to your own personal calendar.
During the event
Live updates and reminders for sessions means you don't miss out on anything across the two days. There's also a floor plan at your fingertips, vital for helping you navigate your way around the bustling exhibition floor.
Download for iOS Download for Android
Now it's time to secure your place at Learning Technologies 2023 on 3-4 May! Join us by booking your conference pass or registering for the free exhibition, and we look forward to welcoming you at ExCeL London.